The ceremony for establishment of the 2nd Chinese National Committee for DIVERSITAS (CNC-DIVERSITAS) and the 5th Biodiversity Committee, Chinese Academy of Sciences (BC-CAS) was held on March 30th, 2011. Sixty-four committee members from the Ministry of Science and Technology, Ministry of Environmental Protection, National Natural Science Foundation (NSFC), Ministry of Education, Ministry of Agriculture, State Forestry Administration, State Oceanic Administration, Ministry of Housing and Urban-Rural Development, Chinese Academy of Sciences, universities and research institutions attended the ceremony.

CAS members, LI Jiayang and CHEN Yiyu, the Chairmans of Scientific Committee and Scientific Advisory Committee of CNC-DIVERSITAS, made speeches and presented appointment letters to all committee members, respectively.

LI, aslo the Vice President of CAS, briefly introduced the background of the establishment of CNC-DIVERSITAS. He fully appreciated the significant contribution of the first Committee of CNC- DIVERSITAS and fourth Committee of BC-CAS in promoting the biodiversity research and protection in China. Li expected that the new committees would make even greater progress in the future.

CHEN, the Chairman of NSFC as well, emphasized that nation-wide research and protection of biodiversity should be furthered. He suggested to strengthen the publicity of biodiversity knowledge to raise governmental and public awareness of the importance of biodiversity.

The Secretory-General of CNC-DIVERSITAS, MA Keping, made work report, mainly about the brief history, core projects of DIVERSITAS, establishment and progress of CNC-DIVERSITAS, publications, international collaboration with IUCN, and 2011 work plan. The committee members offered many good suggestions, discussed and agreed to set up six work groups and their 2011 work plans. After the ceremony, Profs. Hongwen Huang, Youyong Zhu, Xiaofeng Cao and Wen Wang gave excellent seminars.

The meeting reached that CNC-DIVERSITAS will establish six working groups including: 1) cataloging and evolutionary biology; 2), ecosystem function and sustainable management; 3) agroforestry biodiversity; 4) waters biological diversity ; 5) biodiversity monitoring and information sharing; 6) genetic resources and bio-security. After discussing respectively, the six groups formed their work plan in 2011.
group photo
Dr. CHEN Yiyu gave a speech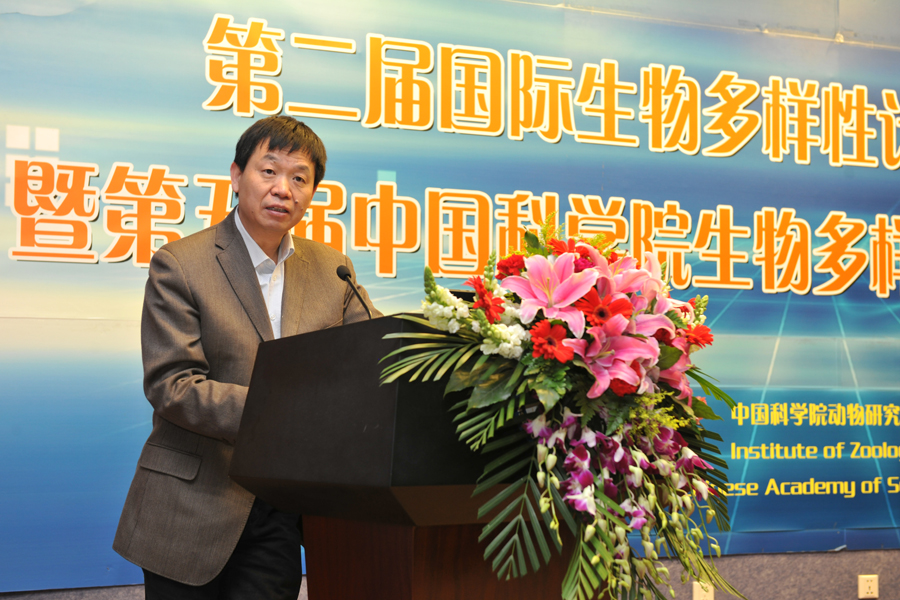 Dr. LI Jiayang gave a speech