On Jan. 21, 2011, in order to celebrate the upcoming Chinese spring festival, the 5th Chinese tree peony culture exhibition was open to public in Beijing Botanical Garden, Institute of Botany, Chinese Academy of Sciences.

The theme of the exhibition is to spread the tree peony culture to citizens, mainly introducing the technology of flowering time regulation and new breeding cultivars of tree peony. Tree peony researches are roundly introduced and Chinese traditional cultures are publicized in the exhibition as the last four tree peony exhibitions. In addition, this time increases vitality of constructing scene and diversity of flower species.

The exhibition is composed of two areas, living flower hall and ikebana room. Over 50 tree peony cultivers from Luoyang and Heze town, the most famous tree peony producing areas in China, and more than 30 other Chinese traditional flowers, such as sweet calyx canthus, beautiful club, gentler oechid, lovely modern combination flowers and so on, are brought forth in living flower hall. Two visual large man-made prospects named "Fu Gui bao Chun Tu" (means picture of riches and honour greets spring) and "Zhong Xiang Xian Rui Men" (means picture of door with many fragrant flowers) which are consisted of tree peony, calyx canthus and other plants are the most splendid. According to the growth characteristics of tree peony, over ten group ikebana works with five titles are created in the ikebana room. The titles are spring comes to flower house—expecting spring, flowers dancing for new year—welcoming spring, harmonious and nature—inebriety because of spring, graceful and lucky—cherishing spring, crude posture—permanent spring. Visitors can enjoy tree peony flowers and feast glory and peace in Spring Festival in botanical garden.

The exhibition will last for about 1month till the end of Chinese Spring Festival. Up to now, the 5th Chinese Spring tree peony culture exhibition has been reported by many local medias, including BTV, Beijing Evening News, Beijing Youth Daily and so on.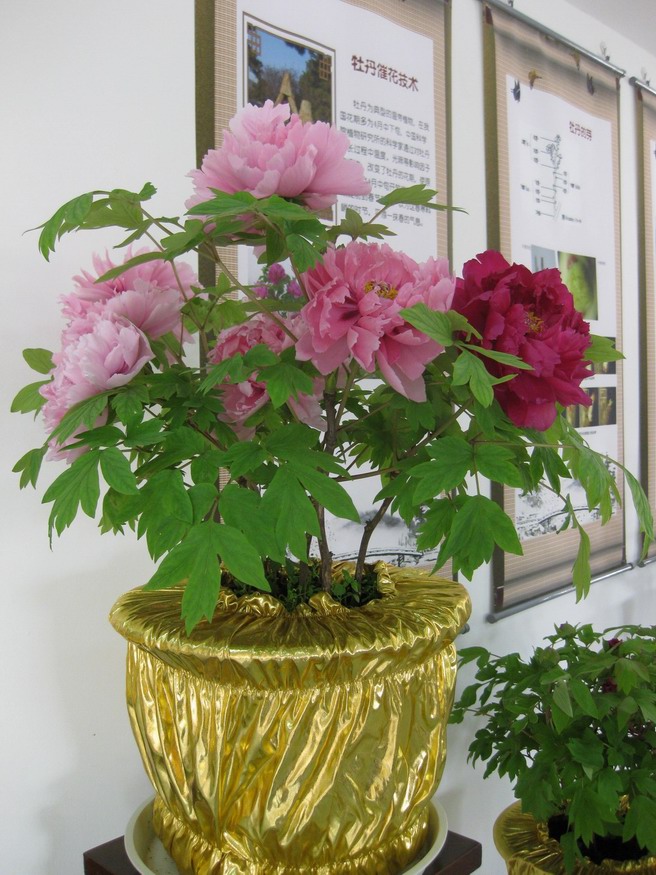 Tree Peony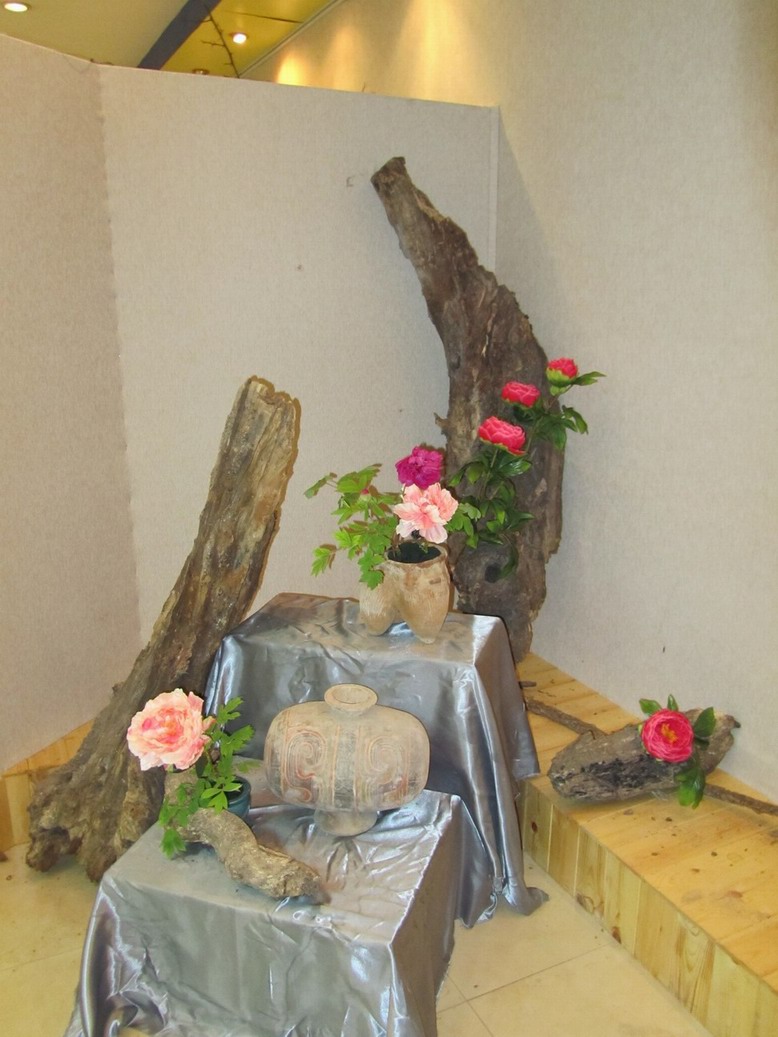 Peony ikebana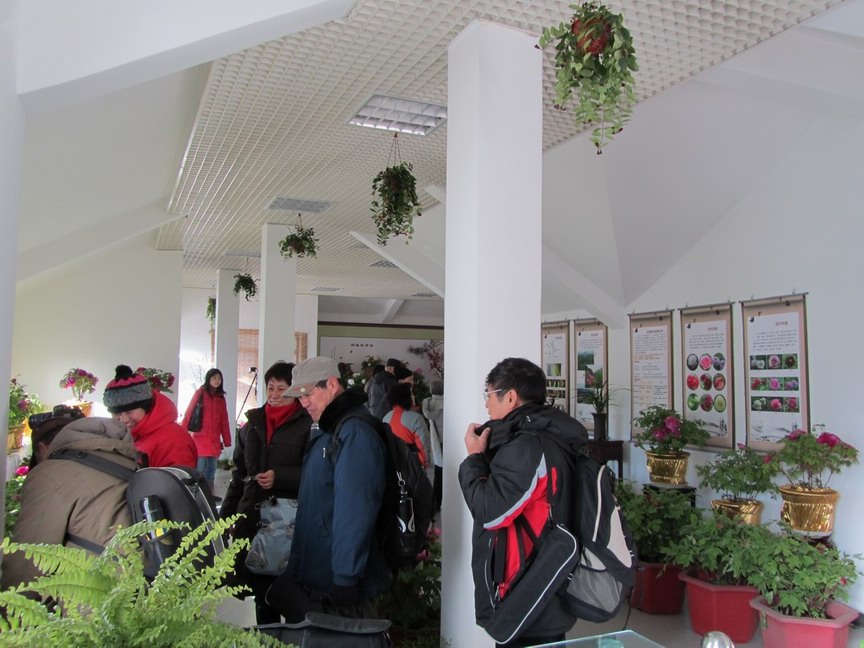 Exhibition