Wild species of Syringa L. distributed in temperate area and thousands of lilac cultivars have been widely cultivated in temperate regions of the world for hundreds of years for the outstanding adversity tolerance and excellent ornamental characteristics.
The taxonomy criteria of horticultural lilac cultivars is constituted under the frame of series characteristics of Syringa genus in order to discriminate horticultural cultivars. Furthermore, Syringa DUS Test Guideline was authorized by UPOV Committee to be discussed at the international workshop meeting from 2010 in order to form a legal text of lilac variety right protection in the worldwide.
Owing to the accomplishments on lilac cultivation, breeding, taxonomy and other related aspects, the Institute of Botany, CAS was honoured the most prestigious award 'President's Award' by International Lilac Society this year.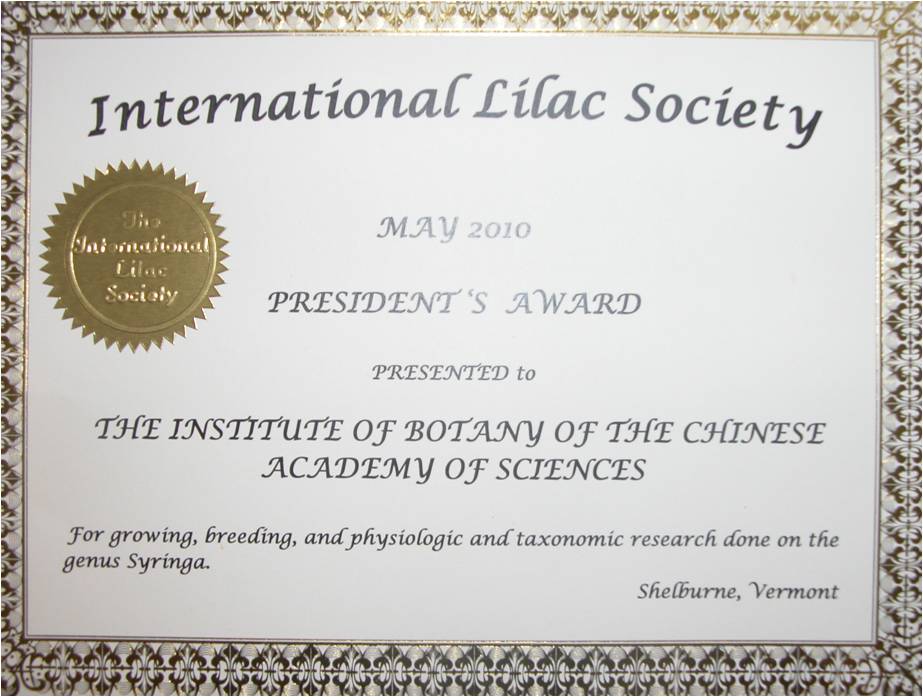 President's Award Certificate